The Voice that Brings Your Message to Life!
Whether your project calls for a strong, confident-sounding narrator/announcer or a zany, acrobatic cartoon loofa based on Curly Howard (hey - that's a great idea, remind to write that down later!), you need someone with the vocal dexterity to bring it to high fidelity, stereophonic life!
That's where I come in. With a wide range of vocal styles and characterizations, backed by more than 15 years professional performing experience, I can deliver the quality audio your project needs to reach its target audience!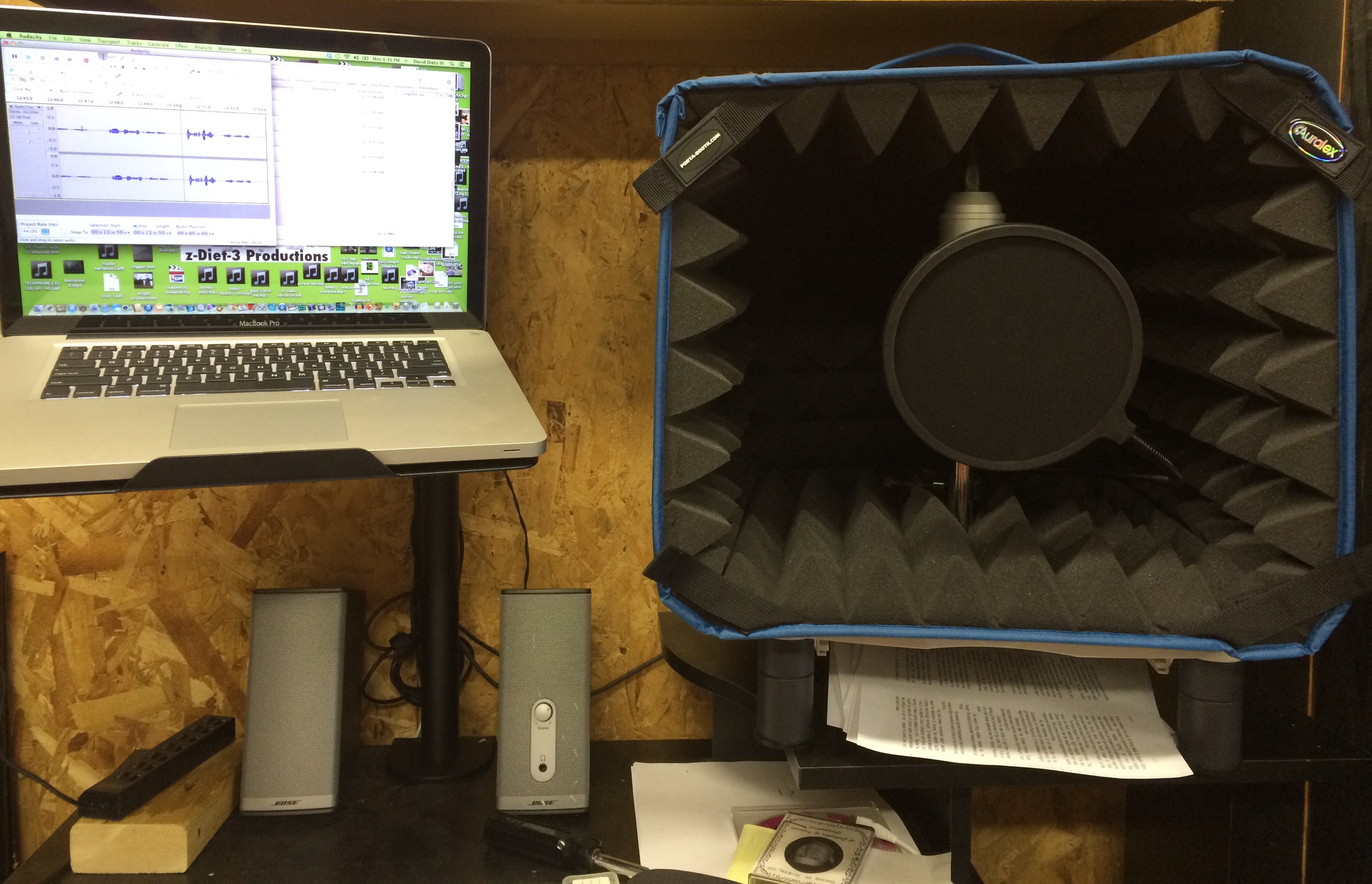 My home studio recording station
Plus, my in-home studio setup gives me the flexibility to make recordings according to your schedule.
No more hours/days lost waiting to get studio time; no more middle men! I simply produce the audio you need (in whatever format best suits your needs) and email or FTP it to you directly, saving you both time and money!
Looking to create a fully produced audio campaign? Contact me! My background as a professional copywriter means that you get the services of a full-fledged ad agency - without the exorbitant agency costs!
| | |
| --- | --- |
| Internet: | Verizon FiOS DSL |
| Microphone: | Audio-Technica AT2020 (XLR) |
| Recording Software: | Audacity 2.1.2 |
| Delivery Formats: | WAV/BWF, MP3, AIFF, Windows Media, QuickTime, Flash, or whatever format fits your needs |
| Delivery Methods: | FTP, email, CD/DVD (subject to additional fee) |