Who We Are!
The Story of a Boy and his Dream...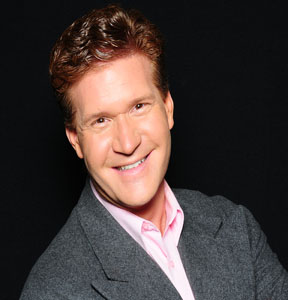 At the risk of sounding like a bit of a blowhard: I'm the creative type.
I always have been ever since I was a little kid, when I used to make up adventure stories in my back yard and act them out with my younger brother. Some people (my mother among them) might tell you that I kept doing that a little longer than perhaps I should have. And, as a matter of fact… I'm still doing it! It's what led to me to become a professional actor. But, while acting is still one of my greatest passions, in the back of my mind, I always wanted to do more than just act – I wanted to create!
Create what? Well, primarily, I wanted to create entertaining dramatic and comedic TV shows and movies. But, at the time, that was something reserved only for big networks and studios – not some wide-eyed middle class kid from the suburbs of Pittsburgh. Still, I found an outlet for that creativity by writing and drawing what were essentially my own series of "storyboard" comics. (One of my favorites was a complete, 20-episode V series that I wrote over the course of three years – longer than the actual TV series was on the air!)
As I grew older, I found other outlets for my creativity. I began working in the business world as a technical/marketing writer/editor, acquiring skills as a desktop publisher, graphic designer, and webmaster along the way. One of the coolest products I got to work on was a state-of-the-art (for 1996) desktop videoconferencing system that, to my mind, was right out of Star Trek! In fact, that was the basis for the marketing literature that I ended up designing.
Meanwhile, I also dabbled in fan fiction, and one of the greatest compliments I ever received occurred at an SF writer's workshop I participated in. I had submitted a Deep Space Nine story, and one participant who read it said, "I felt like I was watching an episode of the show." (Hmmm… could it be that I was actually onto something?) Finally, when I began acting professionally, I adapted the scriptwriting skills I had acquired over the years to craft plays for the stage. And, in one of my crowning achievements, two of my plays were produced by the same theatre company during the same season (one on the main stage, the other on the children's stage)!
But now, the technological advancements (and subsequent price reductions) of the last decade have finally made it possible for me to fully realize my original creative aspirations! (Wait – isn't that the same thing George Lucas said when he revisited Star Wars?) Anyway, that's what z-Diet-3 Productions is all about: turning the dreams of childhood into realities! Naturally, that means I'm dedicated to bringing my own personal dreams to life…
However, I also realize that the various skills I've acquired to make this happen can help you realize your dreams, too! Now, you may not be trying to create the next Avatar or CSI: (although, if you are, I'm up for that too!) but if you're looking to craft a commercial spot or interactive web site, capture a live event, or even produce a simple marketing brochure, zD3 has the resources to help you make it happen – all without adversely affecting your bottom line. Because we're a small operation (but with access to a big network of other creative professionals), we'll work with you to create amazing multimedia products that fit within your budget.
I invite you check out some of the work we've done already and what we're currently working on. Once you've seen what we have to offer, please contact us directly to get the ball rolling!
~David Dietz,
Founder of z-Diet-3 Productions